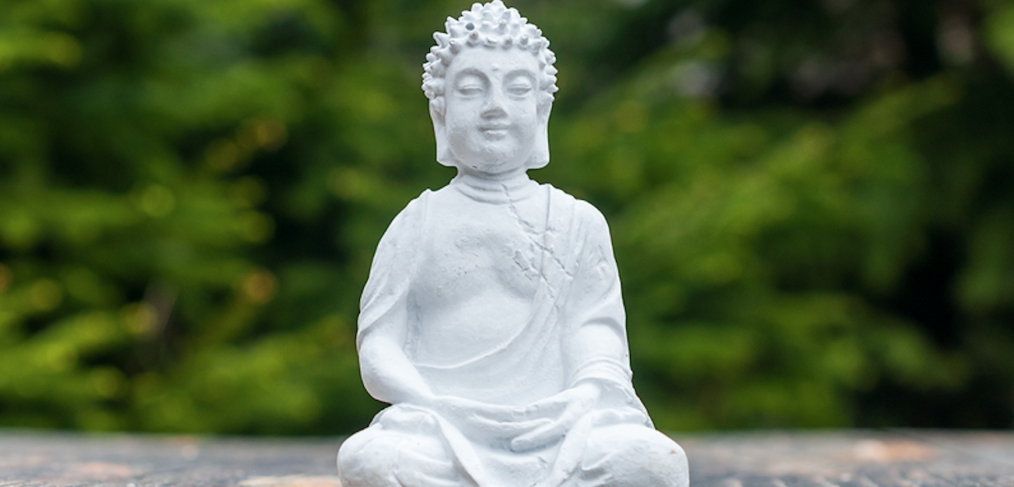 Creating Authentic Internal-External Wellness Cultures
By Mia A. Mackman
Published by Hotel Business Review at hotelexecutive.com
The magnitude of wellness and mindfulness has ushered in new perceptions of performance and program authenticity. While the nature of the hospitality industry is to serve, care, and exceed guest expectations; there can be considerable breaks in delivery, legitimacy and company culture, making it a challenge to quantify value and maintain significance and consistency. This article examines the central mainstays of delivering wellness with a mission and purpose that effectively ties to company cornerstones, employee ethos and crafts genuine, wellness-focused guest experiences. This article also looks at internal value propositions that add meaningful engagement, and enhance employee investment in stride with operating and fiscal performance through integrally focused wellness models.
Wellness has wide-ranging context and scope. As we continue to see new mergers and acquisitions, property openings and program developments focused on wellness-leisure, health and lifestyle assets, it's critical to consider the genuine spirit of these new wellness-driven components. Whereas, in the recent past these features may have been viewed as industry trends, there is no question the appetite for global well-being continues to grow with increasing investments and consumer demand.
According to The Case for Responsible Travel: Trends & Statistics 2017 Report "Travel & Tourism's contribution to world GDP grew for the sixth consecutive year in 2015, rising to a total of 9.8% of world GDP (US$7.2 trillion). The sector now supports 284 million people in employment – that's 1 in 11 jobs on the planet." (1) Wellness is showing up everywhere. Be it travel and tourism, restaurant chains, grocery stores, entertainment venues, and more. This further points to the importance of designing wellness cultures that deliver value from the inside-out, centered on straightforward principles that match a brand philosophy with honesty and transparency.
"What may masquerade as wellbeing services or wellbeing product positioning is, often, false promotion used to capture market share in valuable spend segments. There are many examples of operators and companies cashing in on the momentum of a booming wellbeing industry that lack authenticity in their service provisions or scientific evidence in the claims of their product. That said, some of them have built highly profitable companies at the expense of less educated consumers, whom are becoming savvier by the day. Watch out for industry bubbles that are likely to pop!" says Anni Hood, Managing Partner of WELL Intelligence (WI)  (2) WI is a new bi-monthly publication providing insight and fast-track analysis on the juncture between hospitality and wellbeing industries through a macro and micro analysis lens.
To elude the burgeoning swell of false program value in the quest for marketability, companies must understand and express the essence and depth of their internal-wellness culture. As evidenced in the impetus of the "green and sustainability movements", the complexities of action and non-action, led many companies down a path of sensationalism, while lacking the depth necessary to initiate significant internal progress.
The rollout of large-scale mock-wellness programs and imitation wellness models comes with considerable risks. Not only are there substantial financial asset risks but deceiving a highly informed, globally connected consumer market presents significant challenges and can jeopardize or undermine success. Whereas, wellness, health, and mindfulness are strongly linked to personal values and unique, individual vulnerabilities, it's conceivable programs that don't deliver could instigate a profound breakdown in customer trust, preferences and brand loyalty.
Company values
Understanding the core values of a company is essential to developing a genuine brand and developing an authentic wellness-focused foundation. Taking a candid and evenhanded look at the underpinning, mission, and intentions of the company are keys to recognizing how wellness applies to the whole purpose of the company, its employees, audience and culture.
Many times, these values are hedged in the corporate structure, board member groups, and stakeholder interests. Understanding the philosophies and beliefs that stem from these facets of the business can add intricacy and sustenance to help define the vision and values of a company. Is there a compelling company story? Are there shared aspirations? Are there wholehearted views on wellness, a company mission or a shared message?
Employee-Wellness incentives
Supporting the well-being of the team is of core consequence to them being able to share the significance of wellness with others. "Most of the world's 3.4 billion workers are unwell. They live with serious economic insecurity: 74% make less than $13/day; 45% are in low-skill/manual jobs; 77% are in part-time or unstable jobs. They're aging at a historic rate: 18% of the workforce will be over 55 by 2030. They're unhealthy: 52% are overweight/obese, and 76% report they're struggling with their wellbeing." (3)
Employee wellness can be cultivated in a variety of ways. Everything from workplace-happiness and job satisfaction to mindfulness, a healthy, compassionate team-culture, and job security. How does the company support the mental and physical health and wellness of its employees? Are there wellness program benefits, team-building activities, flex-time, wellness-time, emotional, health or fitness incentives in place?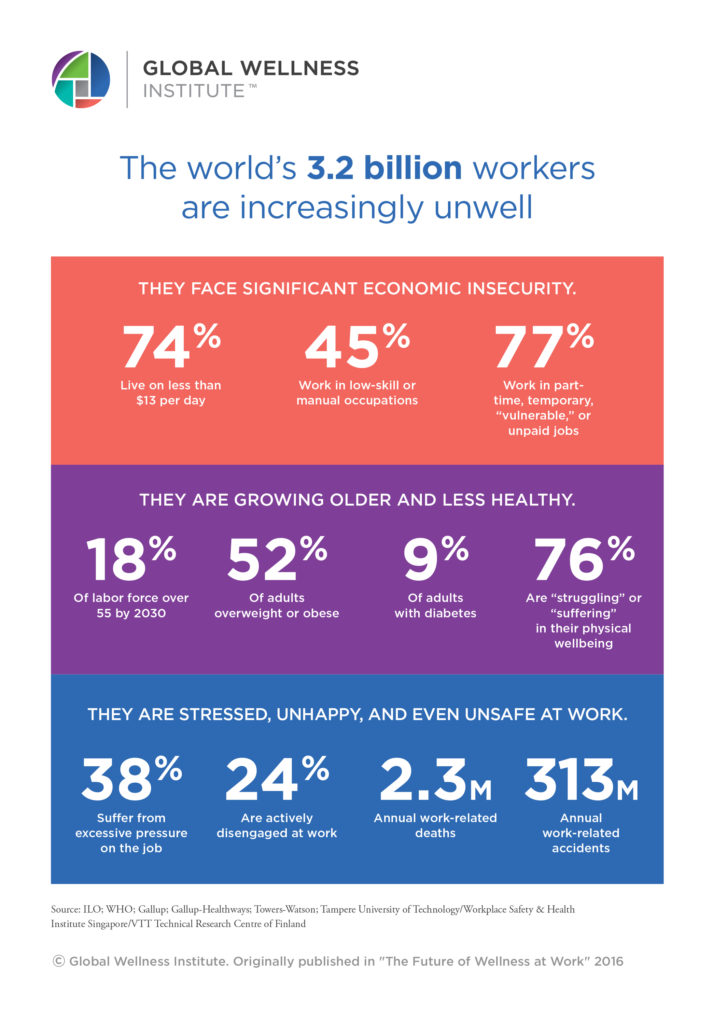 Building and construction alliances
Healthy-building is a part of wellness construction and lifestyle. What is the level of investment being made towards energy efficiencies, utility consumption and healthier, quality standards of (light, water, air and rest) within the hotel environment and back of the house amenities? Is there a plan for this? Are there local building and construction alliances? What is the resource allocation for this component for future renovations, new building or expansions, etc.?
Paying attention to the design and construction of the building, can authenticate the intentions to create and provide a space well-made. Incorporating these elements into a hotel or spa infuses the space with both tangible and perceived experiential value in a healthy atmosphere.
Program diversification and depth
Whereas spa and wellness offer unique treatments and services, program diversity can add significant benefits and meaningful transformation to the business. Providing a mix of new experiences hinges on trust, genuine connections and quality customer service to facilitate the best outcomes. How innovative are the offerings? Do they have proven results? And what is the likelihood the customers would be willing to try something new? In addition to this, how invested are the staff, therapists, and leadership? What is the employee retention rate, turnover and why?
Unique market advantages
Based on location, aptitude and property class type there are unique selling points for every property. Identifying the right program assets, price points and customers can fast-track the functionality and agility of a well-structured program. Making distinct and uncommon choices that enhance the overall core values of the business, leaves remarkable room to grow and evolve.
That said, there is an important balance between catering to niche market trends and assigning value to principal programming. One way to do this is to take advantage of seasonal cycles that have fun and creative opportunities for employee and client engagement.
Return on investment
Enumerating value propositions that support effective wellness components, requires a careful and discerning eye. It's critical to understand the nuances that drive employee wellness-engagement and what motivates future market momentum. Protecting the ROI of wellness capital investments starts with having positive intentions, attentive planning and developing a system that supports wellness for everyone, internally and externally.
"According to the agency Bonfire Marketing, 91 percent of customers value honesty in the companies from which they buy products and services. So being transparent helps retain customers and improve ROI." (4) Having a team of talented and ambitious individuals is advantageous. However, nurturing this type of workforce and its leadership is essential to realizing the return on investment and long-term employee value.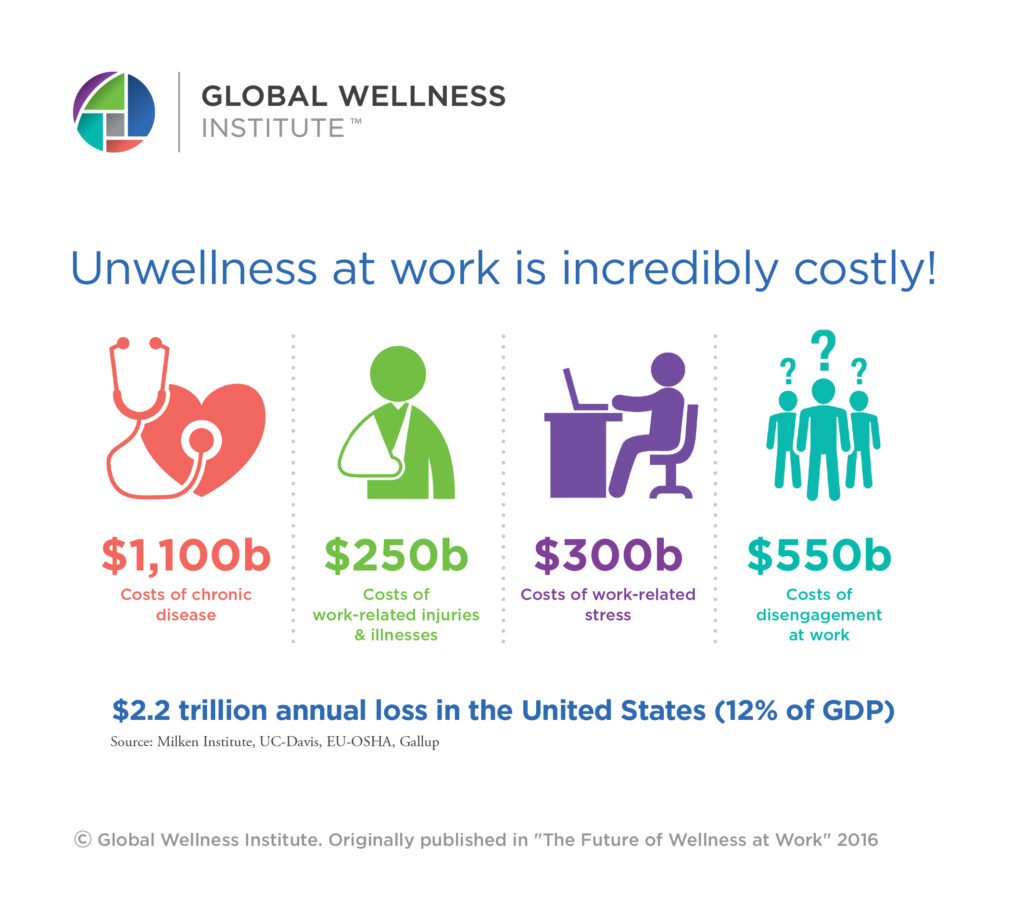 Mitigating Challenges
One of the biggest challenges in maintaining excellence and consistency is retaining quality staff and managing unpredictable workforce turnover. The role of a Spa Director is to lead the team to success, program rewarding services, support and inspire the spa and wellness providers. This is a vital leadership role in the spa. However, the average tenure of a Spa Director is between 24 to 36 months and "the national average SPA Director salary is $53,875." (5) Naturally, this results in numerous gaps in performance, operations, fiscal milestones, and maintaining a culture of team-loyalty. While spa and wellness go together towards building the culture of a wellness-driven property, this an important internal component to review.
Despite the growth of spa and wellness at the upscale and luxury property levels, wellness is still a largely under-served market in the hospitality sector. While growth is healthy and opportunity abounds, the task to avoid façades of engagement has become paramount. As the demand for excellence and depth continue to evolve and change, so will the expectations regarding customer service. Customer service is escalating to new levels and in the years to come, outstanding customer service will bear its weight in market share.
Final Thoughts
The rising number of wellness-focused property initiatives, brand messages and program copy-cats reveal the need for a timely review of the internal qualities that mount these external offerings. As the wellness market continues to manifest strong and ongoing growth, the challenge to disseminate altruistic wellness-whims from programs that hold true benefit will mark significant cornerstones to global wellness market growth. If a company is promoting wellness with the best intentions to inspire its employees and customers to live better through well-being, this should be synchronized throughout the interface across the company, team and wellness-culture.
Resources:
1. http://responsibletravel.org/docs/The%20Case%20for%20Responsible%20Travel%202017_Final%20for%20Release.pdf
2. https://wellintelligence.com/
3. https://www.globalwellnessinstitute.org/global-wellness-institute-releases-report-and-survey-on-the-future-of-wellness-at-work?utm_source=Master+List&utm_campaign=43a8cfb8c3-2016_Research_Report_Annnouncement2_17_2016&utm_medium=email&utm_term=0_bbb41a322d-43a8cfb8c3-
4. https://www.business2community.com/branding/5-must-see-infographics-value-brand-authenticity-01501102#FwJIGkIUORujeyPR.99
5. https://www.glassdoor.com/Salaries/spa-director-salary-SRCH_KO0,12.htm